2 Easy FREE Mosaic Overlay Squares – Hooking Crowns
This post may contain affiliate links. This means I may earn a small commission if you make a purchase from these links, at no additional cost to yourself.
Looking for a free mosaic overlay crochet pattern?  Hooking Crowns is a free mosaic crochet afghan pattern with two options.  Inspired by playing cards, read on to find out more about the pattern and how to access the free copy.

Overlay Mosaic Crochet Pattern inspiration
Hooking Crowns are the third cards in the series included in the House of Cards Blanket mosaic overlay crochet pattern.  Originally, I wanted to create something that was reminiscent of the Joker Card found in playing cards, but as I worked out the cards I realised that the more traditional appearance of the Joker crown didn't really fit in with the mosaic overlay squares I had already made for the pattern.  I opted for something simpler and more straight lined, however, I still may try to come up with something of an alternative for this when I have 5 minutes.
My initial plan for the House of Cards Blanket was to have 4 card layout, however, as I started to work it up I realised that the math and shape of the blanket that would be the end result for this mosaic overlay crochet blanket pattern wouldn't really work for me and so the crown was a late addition to the plan.  However, as we have a new king and a coronation this year in the UK, this could be the perfect choice of a mosaic crochet square for a royalty theme blanket with single motifs, or used solo as a wall hanging or placemat for a theme party!
Looking for alternative crochet blanket pattern inspiration? Check out these 15 FREE crochet blanket patterns
Overlay Mosaic crochet square pattern yarn & materials 
To make my Hooking Crowns overlay mosaic crochet blanket squares I used Paintbox Simply Aran multiple times perfecting the various shapes.  Sage, Paper White, Teal, Dark Teal and Racing Green were all used as they are in my two versions of the blanket.

Hooking Crowns pattern info & tips
Hooking Crowns are possibly the easiest but definitely beginner mosaic overlay crochet blanket squares in the series.  Using the overlay mosaic crochet technique, both the silhouette and filled versions work up quickly and intuitively with minimal counting involved.  Each square can be used individually or in a combination to create a mosaic crochet blanket pattern with charts for both versions available free to view below.

Type: Overlay Mosaic Crochet
Terms: US crochet terms.  
Skill level: beginner, easy
Yarn: Paintbox Simply Aran 100% Acrylic, 100g, 184m/201yds in any two colours, or a similar amount of any worsted weight yarn
Hook: 5.5mm & 5mm hook – I always use a slightly larger hook to make my starting chain, this is optional
Other materials: stitch markers, scissors, ruler
Stitches used:
Single crochet
Chain
Double crochet
Edge st
House of Cards Blanket CAL
The House of Cards Blanket is a beginner overlay mosaic crochet blanket pattern originally released as a CAL.  Hooking Crowns is the third set of squares included in the pattern.  To take part in the CAL and find out all the information you need on how it works, and how to begin your blanket, head over to the blog post here.
To check out the Hooking Diamonds Cards go here
To check out the Hooking Spades Cards go here
Get the Hooking Crowns Pattern
Buy your copy of the Hooking Crowns mosaic overlay crochet pattern from your favourite pattern store below.  Pdf Pattern includes charts and written pattern for BOTH blocks
Get the entire House of Cards Blanket pattern here
Hooking Crowns FREE Mosaic Crochet Pattern
Stitches used:
Yarn & Hook: this is written and tested with Aran weight yarn and 5mm hook but will work with any 2 – 4 weight yarn.
Starting Ch:
For a single Hooking Crowns Card CH39
To make your own Hooking Crowns mosaic overlay Blanket, Ch183 or 150 – please use blanket sizes in House of Cards Blanket to determine your starting chain.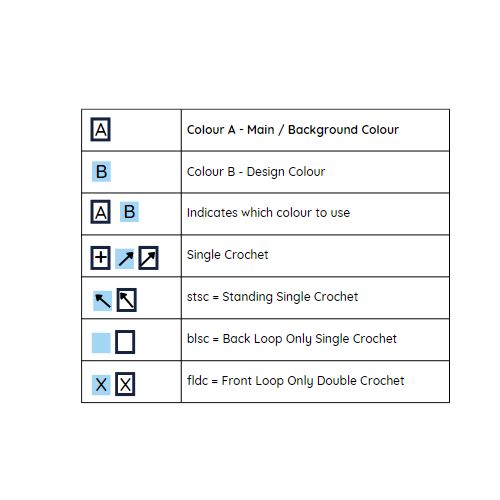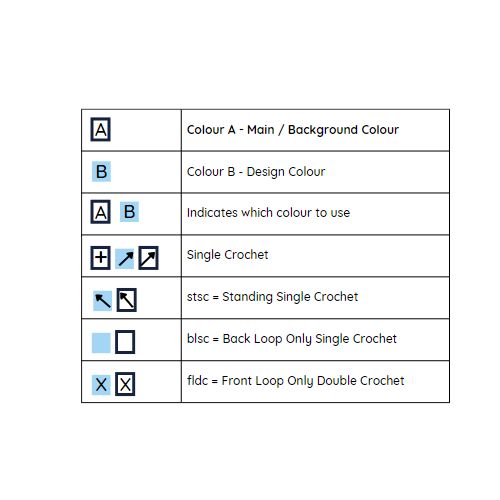 Or try the silhouette version of this mosaic overlay crochet pattern square below.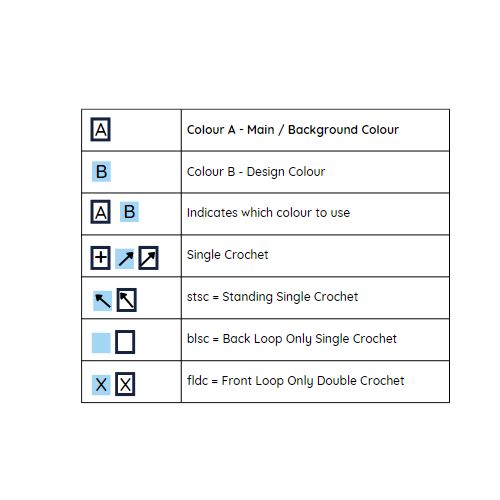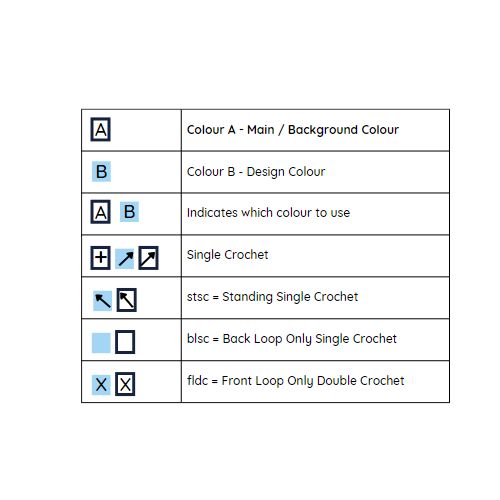 I hope you enjoyed the post and look forward to seeing your Hooking Crowns Blankets!
Pop into the Facebook Group and let me know what colour you plan to make your wrap in and share your progress.
Looking for a quick mosaic crochet project?  Check out the Hooking in Spades Mug Rug here.
Bye for now,
B x