Yarn Review – Rainbow Bamboo – Hobbii
Looking for a 4ply cotton bamboo yarn for your next project but struggle to know what to pick online? Rainbow Bamboo is a 4ply/2 weight yarn from Hobbii that features a bamboo cotton blend. Read on to find out more about this yarn and when you might want to use it..
Why Rainbow Bamboo?
After I had finished making the Key West Pullover I REALLY wanted to remake it as a dress. I had concerns with the original Stylecraft Naturals Bamboo Cotton though. While I was used to using it, I thought it would be too heavy once it got to the length I had visualised in my mind. Initially, I was going to go with it, however, I spotted a new to me yarn on the Hobbii website and had to try it – Rainbow Cotton Bamboo. With similar characteristics, I hoped that I could achieve my dress design with the same flow and feel as the top with this yarn. Read on to find out how I got on.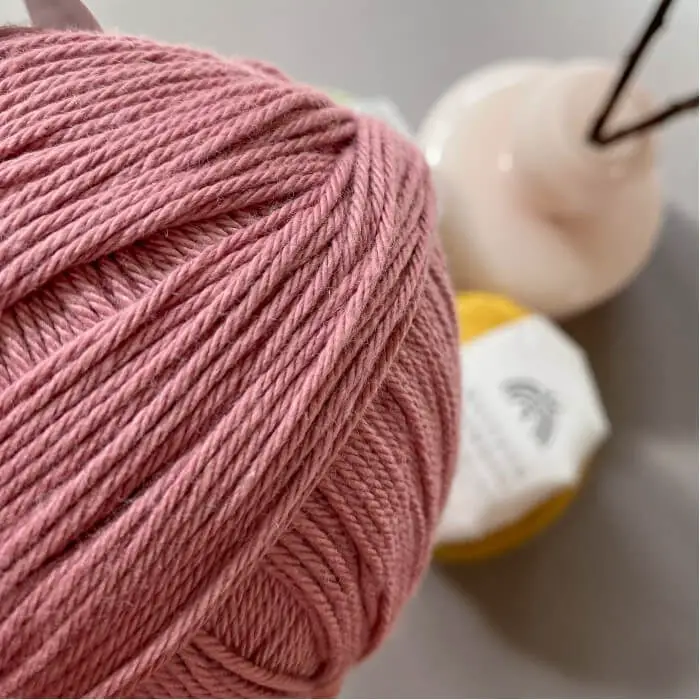 Yarn review – Rainbow Bamboo – all the info bits
Rainbow Bamboo is a 60% bamboo viscose 40% cotton blend 4ply/fingering/sport weight yarn. It comes in 100g 250m/273yds donut type skeins and is available in 40 shades at the time of writing. Available from Hobbii this yarn is priced at £7.00! Yes £7.00. Now although this is a little pricey, Hobbii have a generous multibuy discount available on this yarn which kicks in at 4 balls, but is almost 40% off at 8+ balls – no code required.
For me this is a pricey yarn. Even though I am used to natural fibres and finer weights costing more, I would definitely have hesitated to purchase this outside of the launch sale I spotted it in.
What does it feel like, look like?
First impressions of this yarn is that it is soft. After working with it – it's still soft and I love it. It doesn't have the same shine that other bamboo blends have, HOWEVER, that doesn't take anything away from the depth of colour or the sheen that is apparent in this yarn.
I found this yarn very easy to work with. It held the hook very well and I didn't experience any splitting. I think it's a little thick for a 4ply but not as thick as a thin dk. It did produce the drape I needed for my project – which worked up surprisingly quickly considering the weight of yarn. I did have to frog large chunks of work a few times and while it did seem to hold the curl/shape of the previous stitches a little – the yarn held up well to be reworked multiple times in some places AND you can't tell.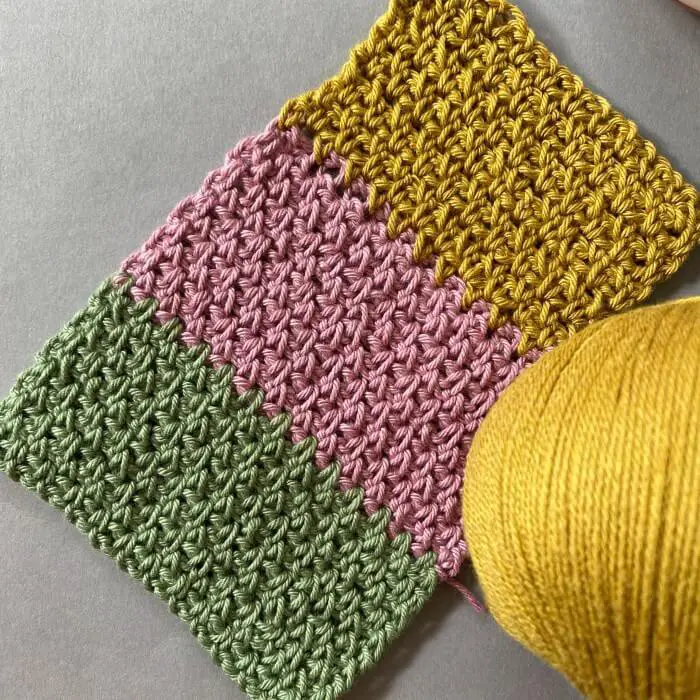 Stitch definition
It's a yay from me, but stick to smaller hooks suggested for this yarn. I am a fairly tight crocheter but think I could probably have gone smaller than the hook I did use for the Key West Summer Dress and still have achieved the drape and movement I have now. Anything bigger for the stitch pattern chosen would have been lose and look a little messy always.
Does it stretch?
Yes. But in my experience so far, not any more than you would expect with any other crochet project. I believe that is because of the cotton blend. I've had my dresses about a year now and both still fit as designed and have held their shape through a couple of wears and most of the year hanging in the back of the wardrobe.
Rainbow Bamboo, YAY or NAY
It's a definite thumbs up from me, I ordered more of it to make the alternative version of the Key West Summer Dress as I miscalculated my needs for the original version! If you like natural fibres and want something that is a finer weight and a little more special then this is a great place to start. I would wait for an offer on the yarn to purchase regardless of how many balls you need as it is a little on the pricier side and although I like it, I like to watch the pennies too.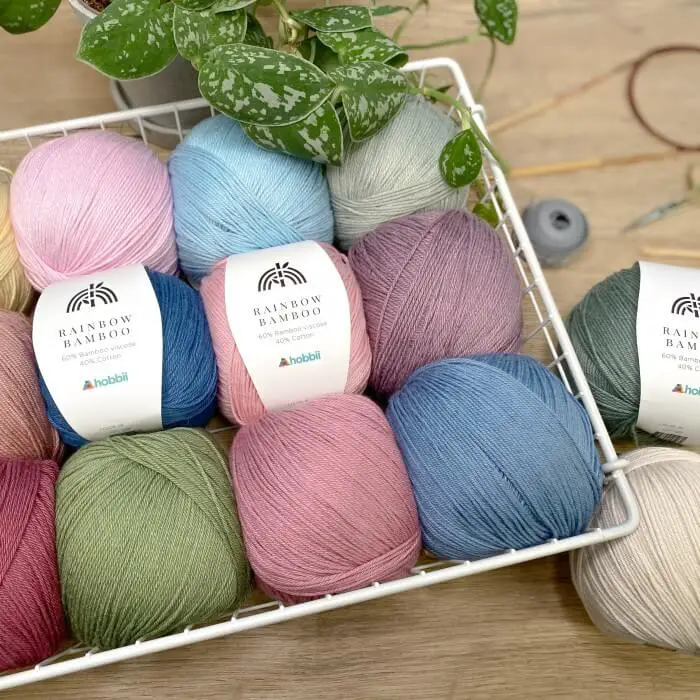 Rainbow Bamboo is great choice for garments, I will be making a shawl with it and for warmer climates or those who like finer detail on blankets this is definitely one to try. Machine wash at 40% and lay flat to dry – even in cold Wales this would work for a baby blanket and certainly did for my summer dresses!
I hope you enjoyed the post. Don't forget to pop into the group and let me know if you try out Rainbow Bamboo and what you think.
For projects that would work well with Rainbow Bamboo, check out Stella and Lena.
Bye for now
B x