This post may contain affiliate links. This means I may earn a small commission if you make a purchase from these links, at no additional cost to yourself.
Scrolling through the digital yarn aisle and wondering about Wander Yarn?  Get all the details in this Wander Yarn review, on this 100% acrylic yarn from Furls.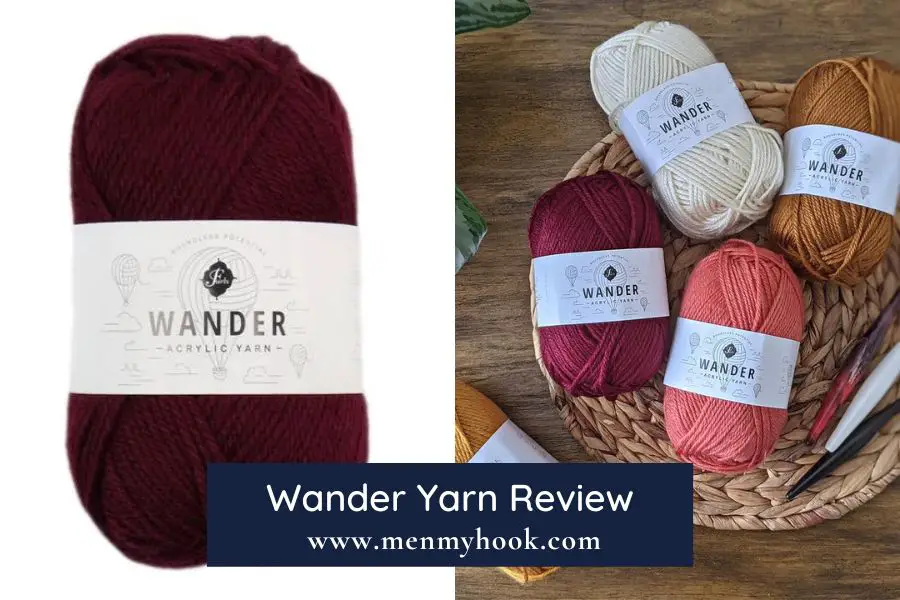 Why Wander Yarn review?
I am nosy, lol.  I am a Furls affiliate and although I have used a few of their different styles of crochet hook, I have not ever used their yarn as the UK warehouse closed before I had a reason to convince myself to buy some.  As time has passed, I see more colours and know that a lot of people who aren't me have predominantly worsted weight yarn in their stash, so I wanted decided to create this Wander Yarn Review to get a look at the yarn and provide the details on an alternative you may not have already tried but have looked at.
Huge thanks to Furls Crochet, who gifted me this yarn, as well as a hook and a Lucet Fork to create product reviews.
To create this review I designed the Mirror Stitch Shopper that was featured in the Crochet Foundry Blog Hop 2022.
Wander Yarn – the info bits  
Wander Yarn is a 100% Acrylic worsted weight yarn.  It comes in 100g, 120yds/109m bullet skeins in 46 colours.  Machine washable, on a cold cycle, this yarn has a twisted appearance, a bit of a sheen to it's appearance and a feint halo.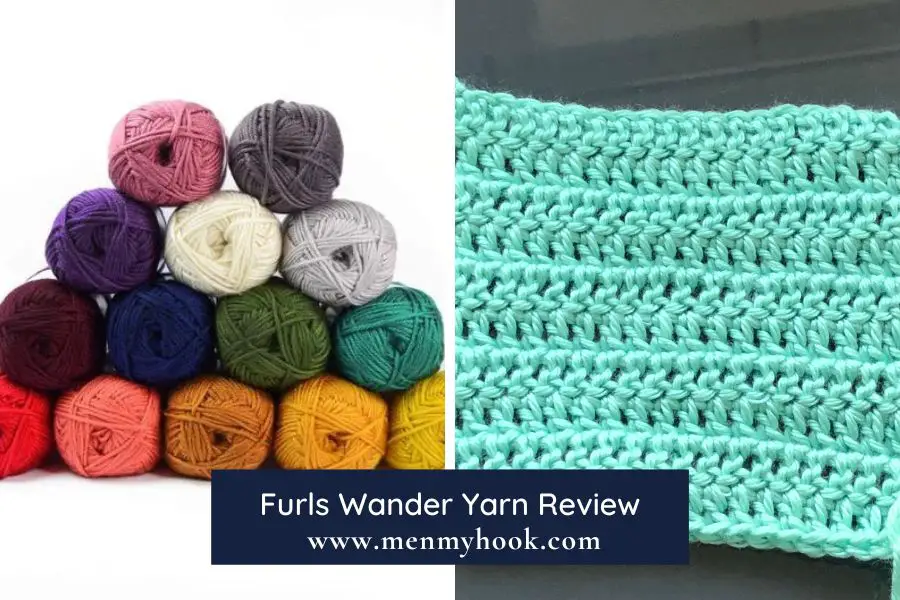 How does it feel?
After working with Furls Wander yarn to create this review my initial thoughts are correct, imo, it is a very soft to the touch yarn.  A little fuzzy, but nothing too dramatic. 
What's it like to work with?
Full disclosure the original design I started with Furls Wander acrylic didn't make it much further than 10 rows as I realised I didn't have enough yarn in the colours once it appeared.  I also spent a little more than a morning working and frogging the same section of yarn to create the Mirror Stitch Shopper, as the maths just wasn't working.  Through all of that, the yarn survived. 
I did have a nightmare pulling the centre of a couple of skeins, but it isn't billed as a centre pull that's just my preference. 
I found Wander yarn easy to work with, once I grabbed a larger hook.  Although the band suggests that you use a H/5 hook, I found that my hook caught the yarn and it made a very stiff buckley fabric.  With a 5.5 it was better and a 6 is probably where I would start to make a garment or any type of fabric that requires movement with this yarn.
I got very good stitch definition and I found that it slid off the hook regardless of what I chose (wood, metal or resin).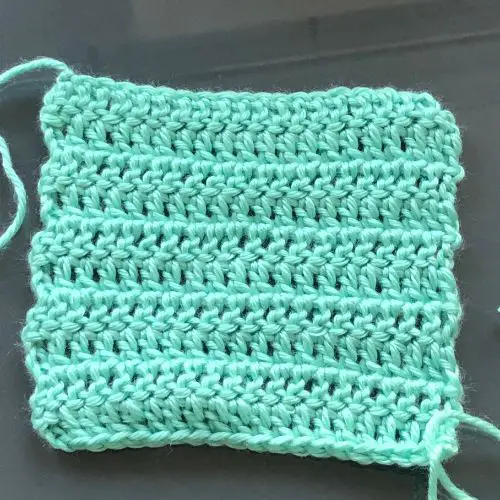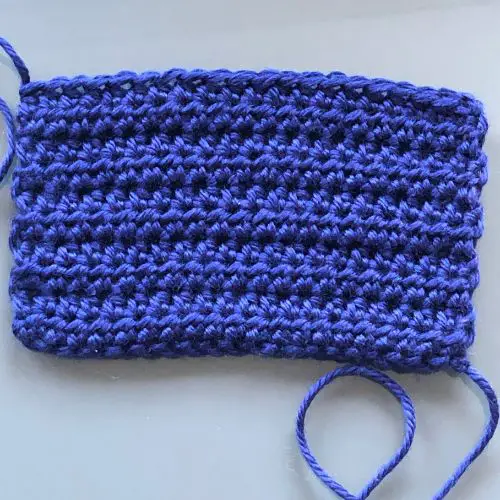 Yay or Nay Furls Wander Acrylic Yarn?
For me it's a yay but.  
I like the yarn, surprisingly, as I had asked around and heard it was similar to a yarn that I will not name but do not like!  However, at £5.00 per skein and £75.00 spend before free shipping Furls Wander Acrylic yarn isn't the one that I would immediately think of buying if I want a good quality acrylic for projects, unless I was already ordering a hook.
Projects you could try with Wander Yarn
The Marian Bay Cocoon would be great in Wander Yarn and they have a very similar shade to the original colour.
Check out the Blooming Pocket Shawl, designed in dk but would work very well in Wander Yarn with slightly less yardage and 2 contrasting colours!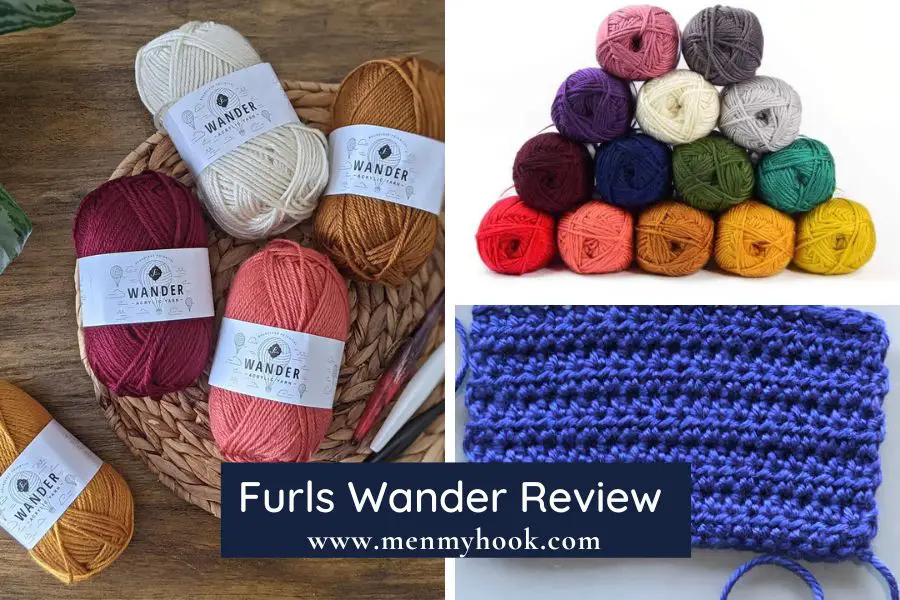 I hope you enjoyed the post and look forward to seeing your projects made with Wander Yarn!
Pop into the Facebook Group and let me know what you think if you get some, or have used it previously.  Or just to suggest another yarn I might try and fall in love with! 
Bye for now,
B x