How to make an easy crochet beach cover up – Split Decision Tunic
This post may contain affiliate links. This means I may earn a small commission if you make a purchase from these links, at no additional cost to yourself.
Looking for an easy, convertible crochet beach cover up pattern?  The Split Decision Tunic is a beginner crochet beach cover up pattern. Featuring an easy repeating pattern that works up quickly, minimal shaping and lots of options for customisation, read on to find out more and how to get your copy of the pattern.

Split Decision Tunic beach cover up inspiration
As soon as I saw the signup for the Designer Summer Picks Blog hop event I knew I wanted to make something that was beachy.  I love a summer dress, but I wanted something that I could wear with maybe a pair of jeans or throw over my swimmers if I ever get up to the beach during the summer.  Having a browse through the yarn, sponsored by We Crochet, I had the idea for a lacy tunic style crochet beach cover up.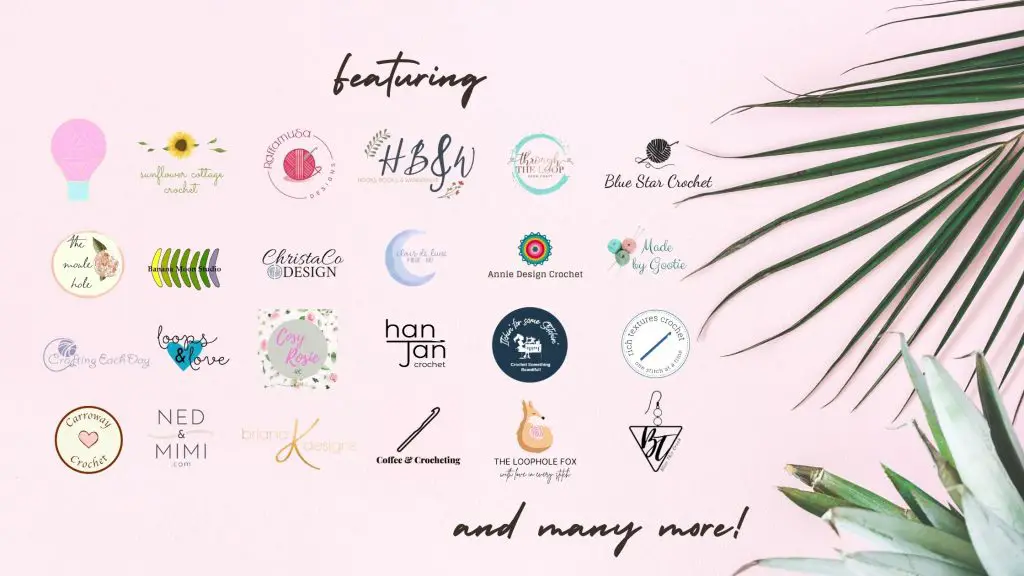 I like the versatility of the tunic shape for this crochet beach cover up because it is easy to construct and appeals to my idea of multipurpose fashion.  This design can be worn as a t-shirt with or without an under layer.  It can also be made in a longer length and paired with jeans or linen pants for a more daytime look.  The Cotlin yarn used to make it is a perfect choice for the beach, light, durable and it will dry quickly in good weather if you get wet – which in sunny north wales – insert sarcastic emoji here, is a handy attribute.
The name for the design was chosen by a member of my Facebook community and I think it suits it perfectly.   Different lengths, a split cluster, repeats split by puff stitches and a split decision here with me and the kids over which name to choose in the competition – I win.  Lol
Split Decision Tunic – yarn and materials
I am a lover of green and although I'm not sure other people would think of green when they think of summer, I do.  Many thanks to Wecrochet for their yarn support for this event.  I was able to try a new yarn – Cotlin which has a number of luscious colours.  I chose Shoal, Sagebrush and Silver.  CotLin is a dk weight 70% Tanguis Cotton, 30% Linen blend yarn.  Each skein is 50gms 123yds.  I love the colours, they remind me of the local landscape but also I wanted to have a colour block/fade effect without using a lot of colours and I think these just did the job nicely.
Crochet beach cover up pattern info & tips
The Split Decision Tunic is a beginner pattern.  Made worked entirely in the chain spaces after the first row, this pattern works up quickly.  Using a combination of cluster and puff stitches, and a repeating pattern, this crochet beach cover up pattern is easy to convert and a staple for your capsule summer wardrobe.  
Fully close the sides to wear t-shirt style, or leave them open and still wear it t-shirt style!  Continue the repeats for a longer style tunic which can be worn with or without leggings and a tank top for a completely different look.  For a more fitted version, make a smaller size, looser, a size up and of course, stripe as in the original design, go solid or ombre.  The options are literally endless.

Terms: US written crochet terms, includes photo stitch tutorial
Sizes: XS – 5X
Hook: 4.5mm
Yarn: 8 x 16 CotLin or 1000m/yds – 2000m/yds of any dk weight yarn 
Skill level: beginner – confident
Stitches used:
Chains
Single Crochet
Double Crochet 2 together
Double Crochet 4 together
Puff Stitch
Get the Split Decision Tunic crochet beach cover up pattern
Today, 22nd June is my featured day of the Designer Picks Blog Hop, co hosted by Itchin' for Some Stitchin' and HanJan Crochet.  For the next 24hrs get your copy of the Split Decision Tunic crochet beach cover up pdf pattern for free.  
Every day in June a different designer was featured and a new pattern available to download for free. As this event is co-hosted there are two places for you to check out the featured patterns. Head over to HanJan Crochet to check out the designers that were featured earlier in the event.
Missed a few patterns? Grab the entire bundle of patterns here
Get your Split Decision Tunic Pattern
Get your copy of the Split Decision Tunic at your favourite pattern store below
I hope you enjoyed the post and look forward to seeing your Split Decision Tunics!
Pop into the Facebook Group and let me know what colours you plan to make your beach cover in and share your progress.
Enjoyed the pattern? Check out the Joanne Shawl featuring the same stitch pattern
Bye for now,
B x