Easy Crescent Shaped Shawl Crochet Pattern – Bridget
This post may contain affiliate links. This means I may earn a small commission if you make a purchase from these links, at no additional cost to yourself.
Looking for a simple stylish crescent shaped shawl crochet pattern?  Bridget is a beginner crescent shawl pattern featuring a scalloped edge.  Read on to find out more about the design and how you can make your own Bridget.
Bridget Crochet Crescent Shawl inspiration
I love scarves and shawls, and while I have designed a few easy crochet shawl patterns before I started to write It's a Wrap, I hadn't created a crescent shaped shawl crochet pattern.  Looking for something simple and easy to work up, the idea for Bridget was born.   
The idea was to create a crescent shawl crochet pattern that emphasised the crescent shape with simple stitches, but that had an edge with a flourish to add a contrast.  Generally speaking I do not put borders onto my crochet shawl patterns, and this was a chance to do something easy and different.

With an easy to remember and work up repeating pattern and a staggered scalloped edge, Bridget is named after Renee Zellwegger in Bridget Jones Diary.  This is the big knickers of shawls, comfortable, easy to wear and goes with everything.  I loved the book, and the movie and Renee and this easy crescent shaped shawl pattern is the same to me – comfortable and works for everyone. Great with jeans, jumper or a dress and super simple, it's an easy enough shape for beginners, while the scalloped edge keeps it interesting for more experienced crocheters.
Like shawls with a shape? Check out Stella and the Two M's Shawl.
Crochet Crescent Shawl yarn & materials 
To make my Bridget crescent shawl pattern I used 1 x 1000m 4ply cake from Crochet UK in Torquay to make my initial version of the design.  I loved the boldness of the pinks in this gradient and the way the work out over the crescent shaped shawl.  To find out more about the yarn cakes available from Crochet UK, check out the review post here.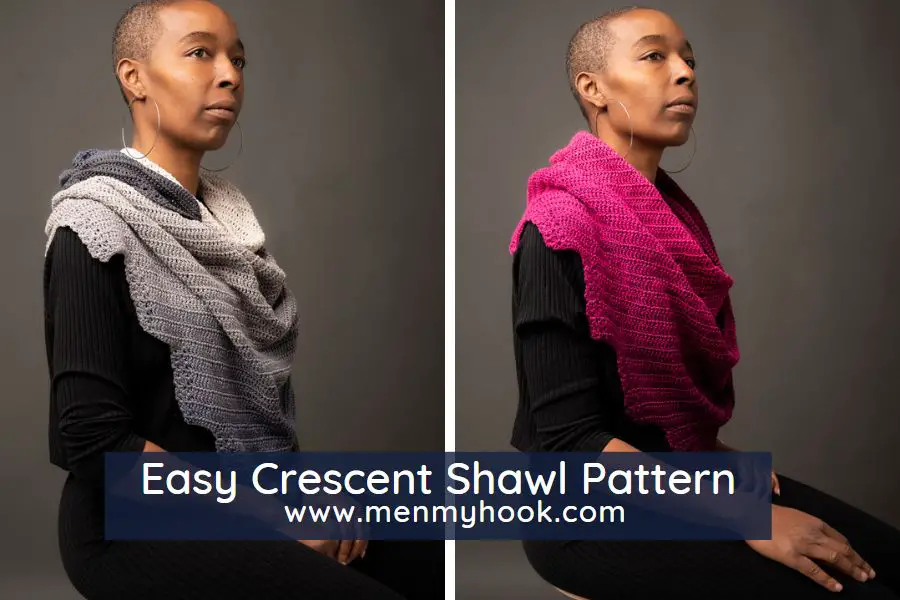 To make my second Bridget crochet crescent shawl I used 1 x Sultan Deluxe from Hobbii in Eagle Diamond (no 16).  Sultan Deluxe is a 100% Cotton 2 or fingering weight gradient yarn cake from Hobbii. To find out more about this yarn, check out the review post here.
If you are new to using unplied yarn cakes, check out my tips post here for all my top tips on working with this yarn including what I do when things go wrong!
Crescent shaped shawl crochet pattern info & tips
Bridget is a beginner crescent shawl crochet pattern featuring a stacked or staggered and scalloped edge.  Worked over a repeating block, the edge detail is worked in the pattern creating a decorative border without having to cut and rejoin your yarn.
Easy to work up and adapt, the original design creates a large crescent shaped shawl that is great project for beginners and works alongside your favourite Netflix show or Movie. It's also a fairly addictive project so be prepared to make more than one!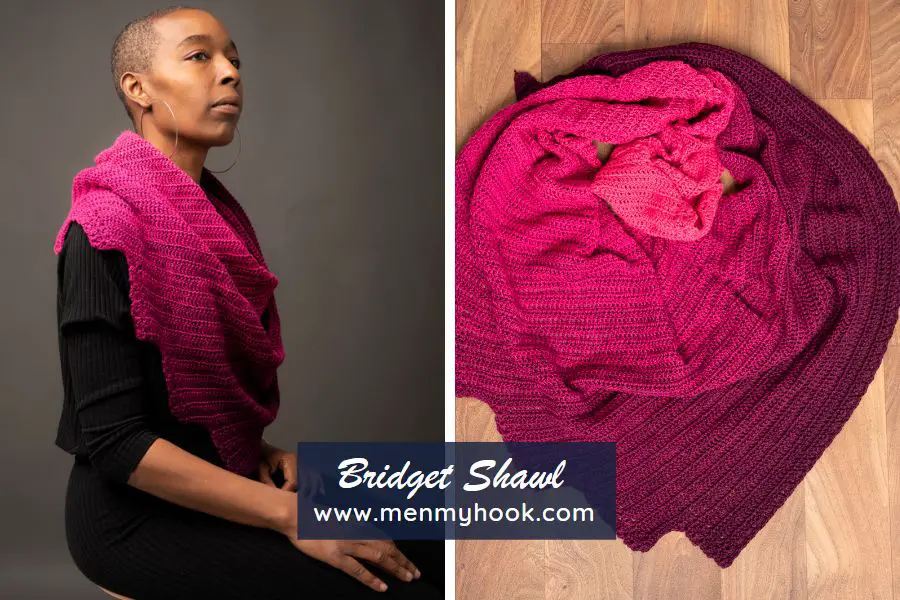 Skill: beginner, easy
Terms: US crochet terms
Type: written pattern and chart included in the book
Yarn: 1 x 1000m 4ply cake from Crochet UK in Torquay, or 1000m of any 2 or fingering weight yarn
Hook: 4mm or whatever is required to achieve gauge
Other materials: stitch markers, darning needle, scissors
Stitches used:
Chain
Double Crochet
Double Crochet Two Together
Slip Stitch
Easy Crochet Crescent Shawl tester thanks
Huge thanks to Carmel, Lyn, and Judy for helping me with the test for the Bridget crescent shawl crochet pattern.  Check out their gorgeous examples below.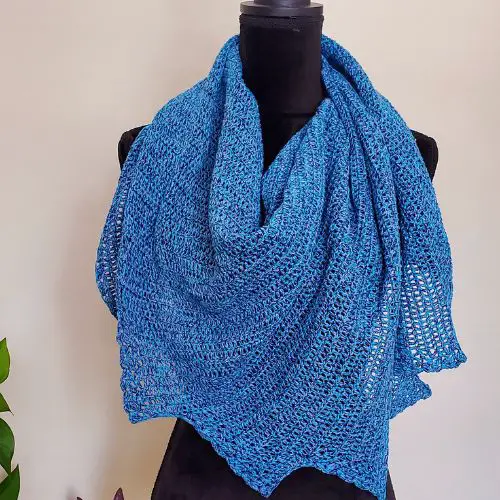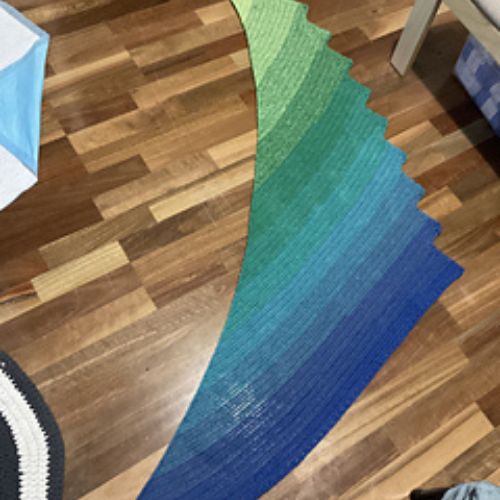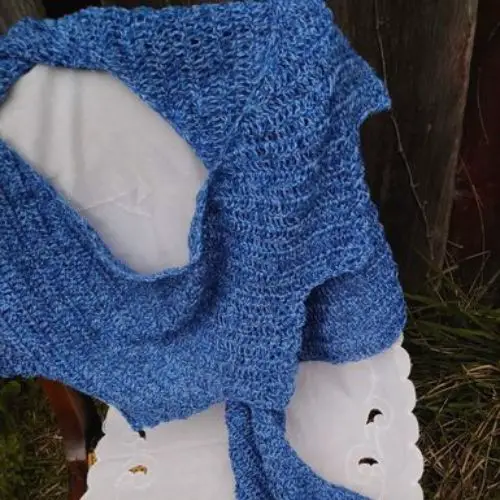 Get the Bridget Crescent Shawl Pattern
Bridget is exclusively available in my book It's a Wrap.  To find out more about this modern crochet shawl pattern book, and the designs included, check out the blog post here.
To get your copy of It's a Wrap hit the button below
I hope you enjoyed the post and look forward to seeing your Bridget's!
Don't forget to pop into the Facebook Group and let me know what colour you plan to make your crescent shawl in and share your progress, I would love to see your work.
Tag me on social media to share your projects @menmyhook using #BridgetShawl #BridgetScarf #ItsAWrapBook #menmyhook
Looking for even more crochet shawl pattern inspiration?  Check out Lorelai – a beginner wrap pattern featuring crossed double crochet stitches, or Trinity a beginner filet crochet wrap pattern from It's a Wrap.
Bye for now,
B x