Easy Crochet Rectangle Shawl – Simone Wrap
This post may contain affiliate links. This means I may earn a small commission if you make a purchase from these links, at no additional cost to yourself.
Looking for an easy crochet rectangle shawl pattern that works up quickly? Wrap yourself in style with the Simone Wrap.  Featuring a simple repeating pattern that creates an almost hourglass like pattern, this a beginner friendly crochet pattern.  Read on to find out more about the Simone Wrap and how to get your copy of the pattern below.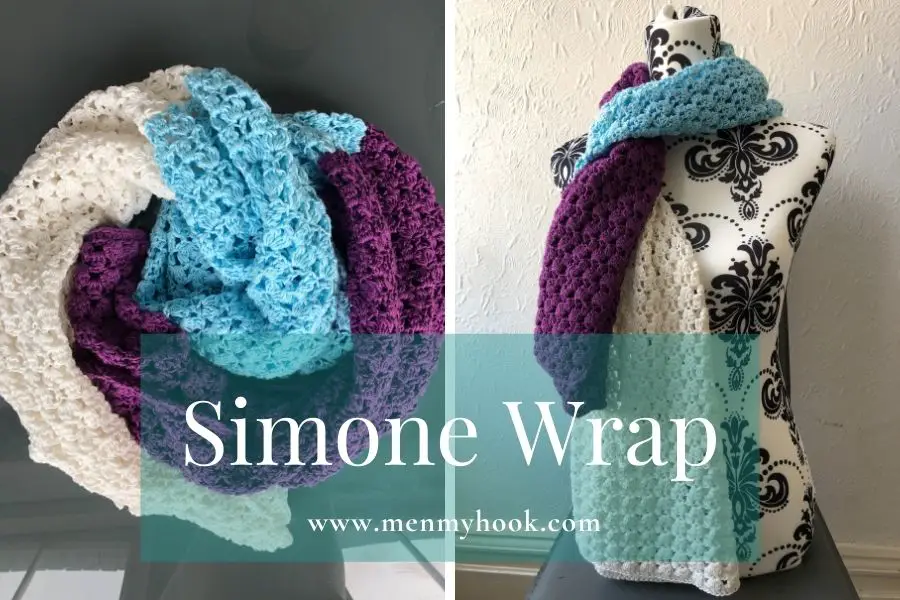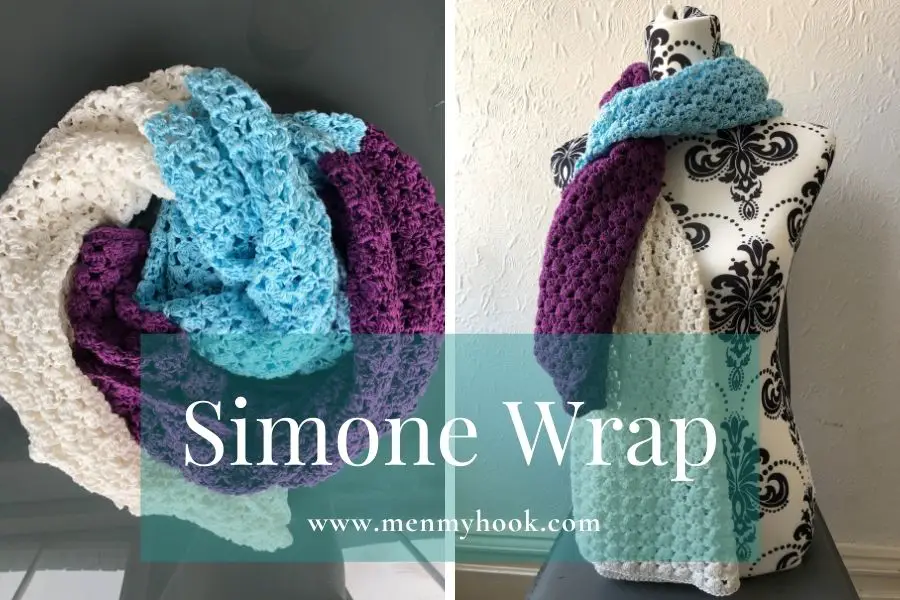 Inspiration
Being a lover of shawls and wraps, making them is something that I miss when I don't for a while and this pattern sort of fell out of my brain and onto the hook. The repeating stitch pattern was, in my mind, a sort of stacked diamond but tweaking the stitches and placement a little I finally came to repeat which created this rectangle wrap pattern.
As with all my shawl and scarf designs in 2021, I am naming this pattern after a female member of my family.  Simone is one of my older sisters.  My system for deciding names is to pick the one that jumps out at me once a design is complete.  When I was blocking this wrap I noticed that the stitches appear to create an hourglass / sand timer type shape.  I can't unsee that now, but I also immediately thought of Simone as she has what I would definitely call an hourglass figure.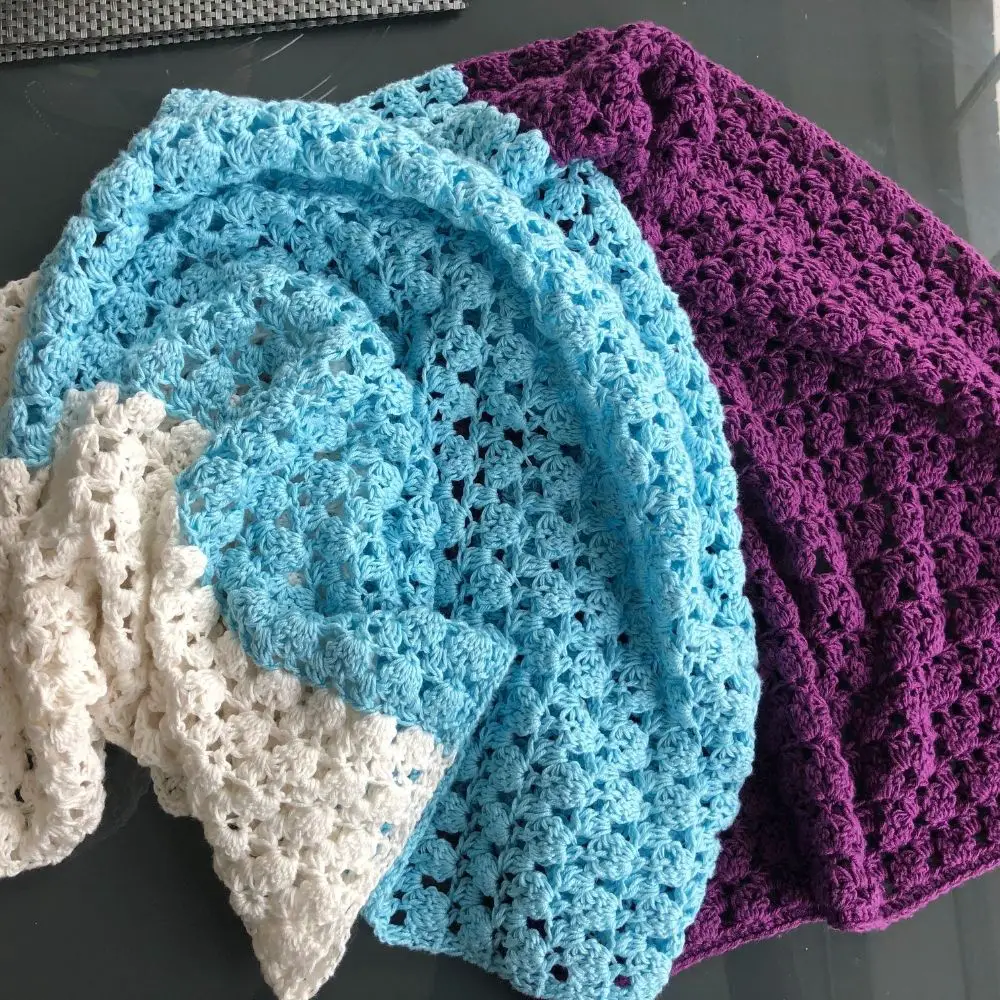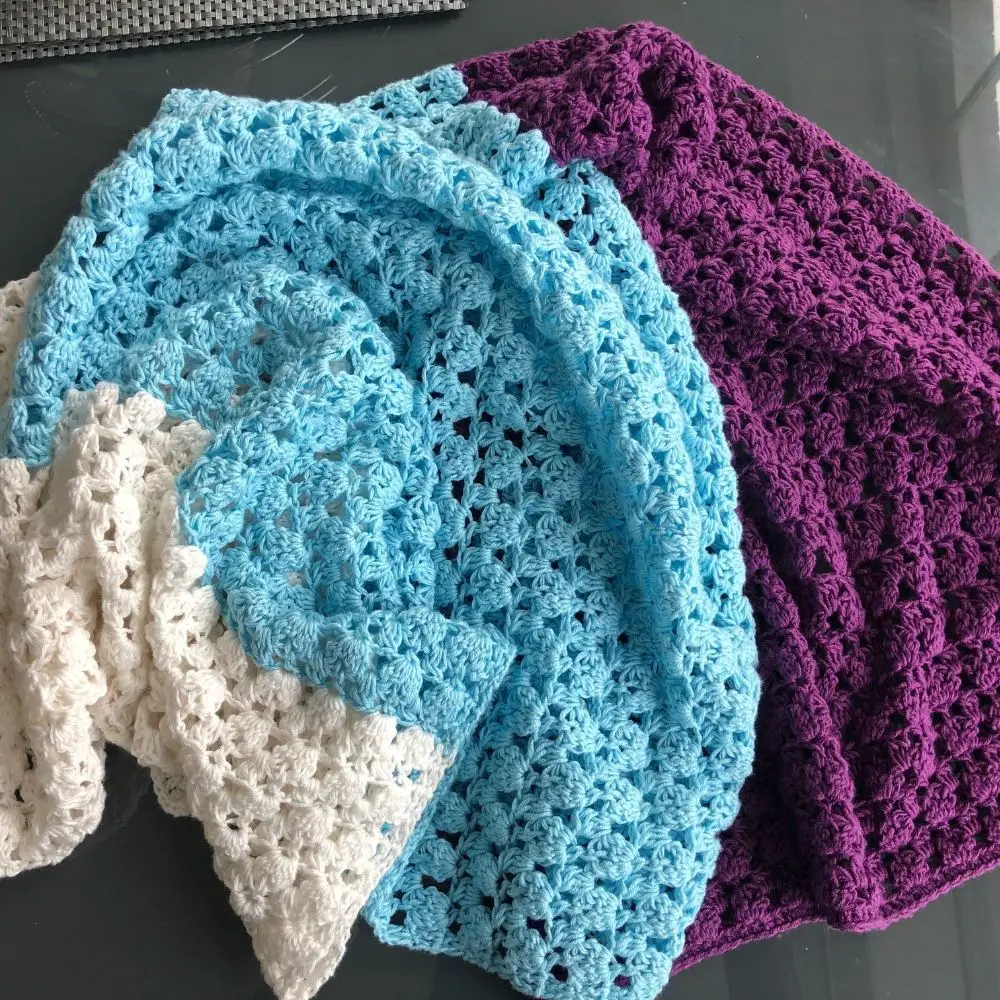 Yarn and Materials 
To create my easy rectangle wrap pattern, I used 3 Hobbii Twister Solids.  If you haven't used this yarn previously, this is a solid and complimentary version to the Twister yarn.  100g, 400m / 437yds, 55% cotton and 45% acrylic sport weight yarn.  It has all the qualities that we love from Twister in a single colour and while I normally use the caked variety to create my crochet shawl and wrap patterns, I am designing with my stash currently and thought I would try something different.
Easy crochet rectangle shawl pattern info & tips
The repeating stitch pattern in this easy rectangle shawl is made up of two different combination stitches stacked. The only thing to note is that you should pay attention to which row of the repeat you are on. If, like me, you 'watch tv' and crochet then it can be easy to get carried away in the wrong place.
Gauge – I am not generally a person who sticks to gauge strictly in shawl patterns. I go with my favourite hook or the yarn and adjust depending upon the look and feel of the piece I am working on. I am a fairly tight stitcher. It is more important that you have a fairly uniform and stretchy fabric while you work this piece – it grows ALOT in blocking. This in turn opens up the stitch pattern.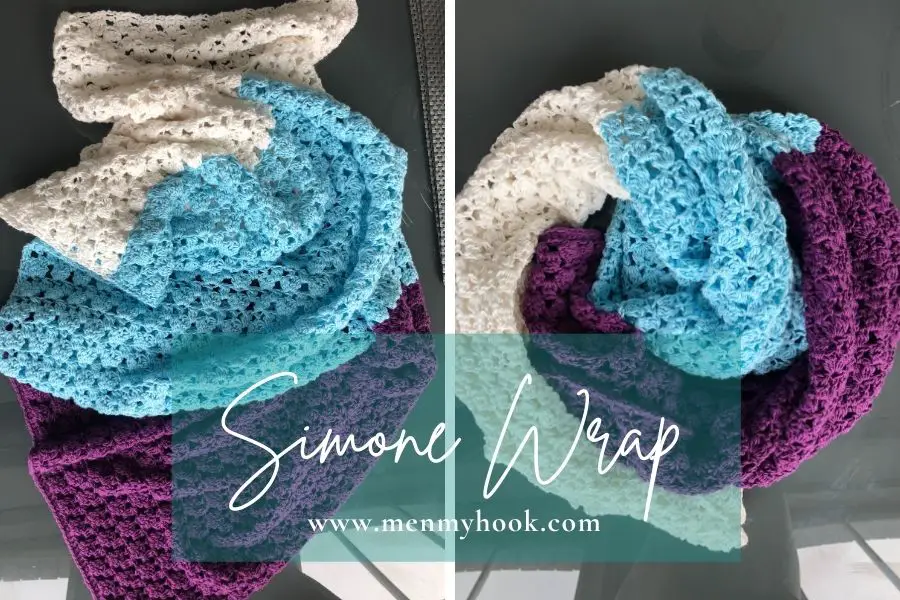 Terms: US crochet terms.  
Skill level: Beginner, easy 
Yarn: 3 x Twister Solid OR 1 x Twister & 1 x Twister Solid, OR 1200m of any sport or fingering weight yarn – Scheepjes Whirl & Whirlette, or a custom cake from somewhere like Crochet UK or Flo's Yarn Basket would also work.
Hook: 4mm
Stitches used:
Double Crochet 
Chain 
Space 
Cluster 
V Stitch Cluster 
Simone Wrap – tester thanks
Many thanks to Yvonne for testing this wrap pattern – I love the ombre effect of the yarn – isn't that purple just gorgeous.  To find out all the details about Yvonne's wrap check out the project on ravelry here.

Like rectangle shawls? Check out the Estelle Wrap an easy beginner rectangle shawl pattern featuring puff stitches. Or the Shanae Wrap, an easy crochet rectangle shawl which uses a combination of fans and shells to create a simple stunning shawl that works up quickly. The Shanae wrap is featured as a guest post, and available for free, on the Fosbas Designs blog.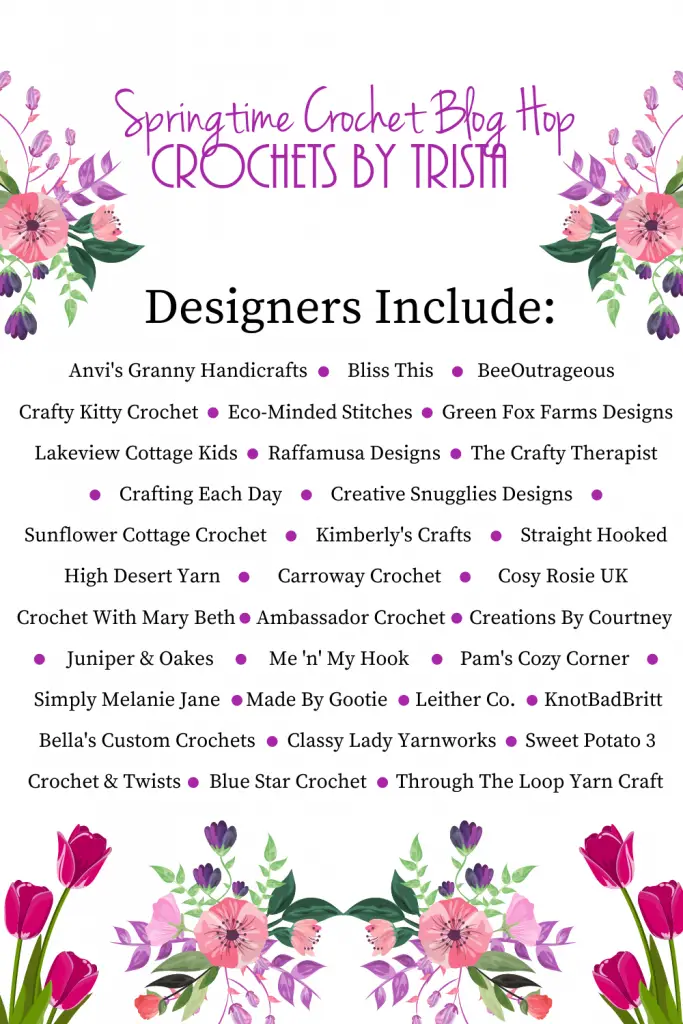 Springtime Crochet Blog Hop – Free pdf download
YAY – it's the first day of spring, the world is opening up and who doesn't need a splash of colour in their life. The Springtime Crochet Blog Hop hosted by Crochet's by Trista is a month long event full of gorgeous spring makes.
The 20th March was my feature day – thank you for including me Trista. Head over to the blog post to check out the other designs included in the Springtime Crochet Blog Hop here.
Buy the Simone Wrap Pattern
Buy your copy of the Simone Wrap easy crochet rectangle shawl from your favourite pattern store here:
I hope you enjoyed the post and look forward to seeing your Simone Wraps!
Pop into the Facebook Group and let me know what colour you plan to make your crochet rectangle shawl in and share your progress.
Bye for now,
B x