Easy crochet patterns – Marian Bay Collection
This post may contain affiliate links. This means I may earn a small commission if you make a purchase from these links, at no additional cost to yourself.
Love co-ordinating accessories? The Marian Bay Collection is a set of easy crochet patterns that includes home wares, accessories and apparel! Suitable for beginners and full of texture, read on to find out about the collection and how to get your hands on the patterns below.
Marian Bay Collection inspiration
The Marian Bay Collection began life as a triangle shawl that didn't work out. Well, the idea is still there but the original construction doesn't work for me, but you never know I might be able to work it out eventually!
The first finished design were the fingerless mitts or gloves. Each design since has sort of fallen out of my mind and onto the hook – it wasn't a plan. I love texture and simple patterns, and I keep thinking up ways that I might be able to use the stitches. Some work. Others do not. Lol.
The name for the collection was inspired by a friend from a crochet group – Jane. Marian Bay is a beauty spot local to me and when I asked in that group what to call them she suggested it. I loved it and it's stuck.
The Hot Water Bottle Cover was the first pattern released in this easy crochet pattern collection. Made with Bulky weight yarn, this pattern works up quickly and is a great quick gift make.

These mitts are one of my favourite designs. I can't actually wait for September so that I can make some more colours and explore some different faux fur yarn! This easy crochet pattern works up quickly and comes with or without fur options!

Scarves and cowls are my jam. I designed this cowl to feature in a blog hop hosted by my friend Trista from CrochetsbyTrista. Made flat, this cowl works up quickly and looks amazing in solid colours. I haven't yet seen one in a multi yarn, but I am thinking of making one myself. Striping will work if you control your own colours and use the repeats to regulate the width of the stripes.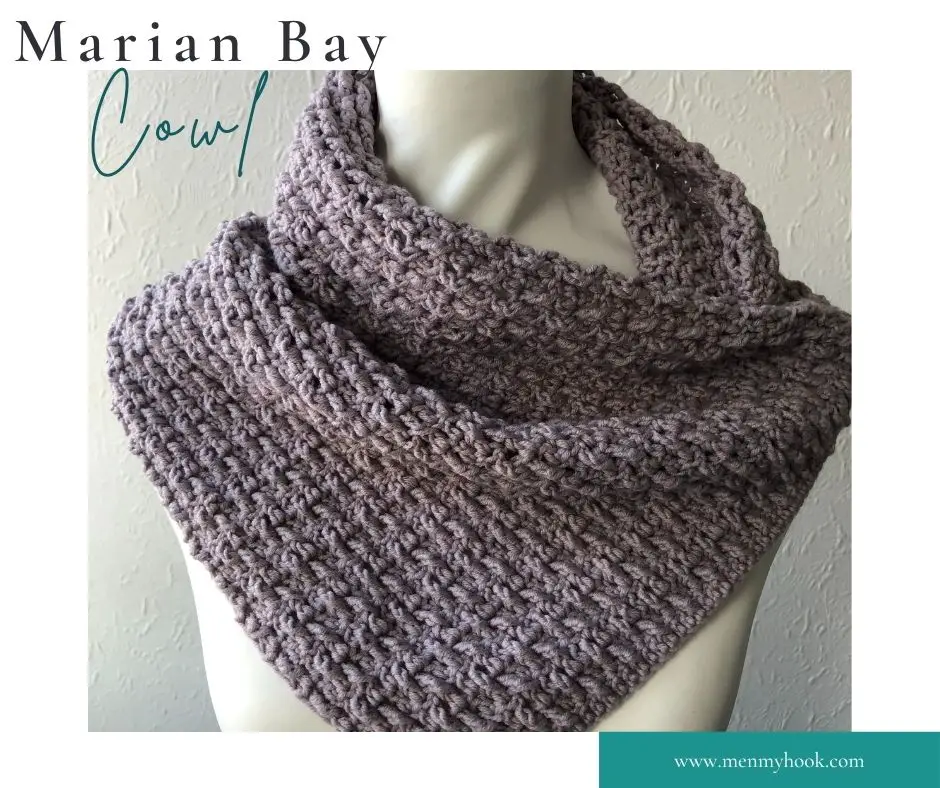 I love a snuggle and a blanket – as far as I am concerned you can never have too many. This easy crochet throw blanket pattern comes in two sizes – perfect for solo or couples movie night snuggles! With a lot of texture, chunky weight yarn and a largeish hook this easy crochet pattern works up quickly and it suitable for everyone.

The Marian Bay Jar Cosy is a free pattern on my blog. Quickly created to cover my pen holders in an attempt to glam them up for my crochet hooks. I like stuff that coordinates, it looks pretty. Anywho. This jar cosy patter works up quickly – also, if you have a mason jar of a similar size it will work for that also. This is a quick, scrap yarn crochet pattern project.


The Marian Bay Cocoon is the most recent addition to the collection. Made in one piece this is a great first garment project. This pattern is available in 3 sizes currently and works up quickly.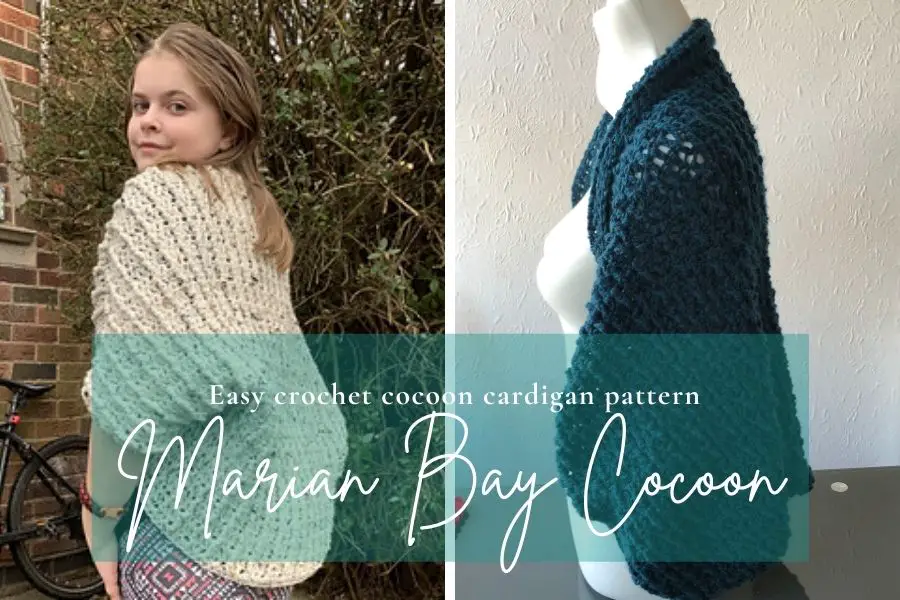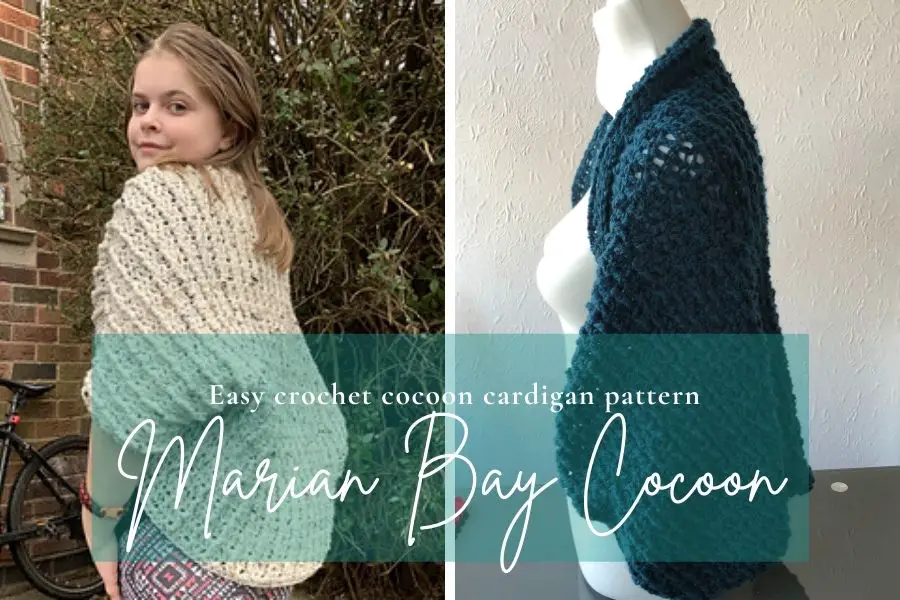 I have a friend who calls me the bag and shoe lady, because those are generally the things I treat myself with and who doesn't love a bag? The Marian Bay Bag is my first bag pattern, and will not be the last. Available in 3 sizes this bag is now my favourite project bag and I can't wait for the weather to warm up to take the large size to the beach!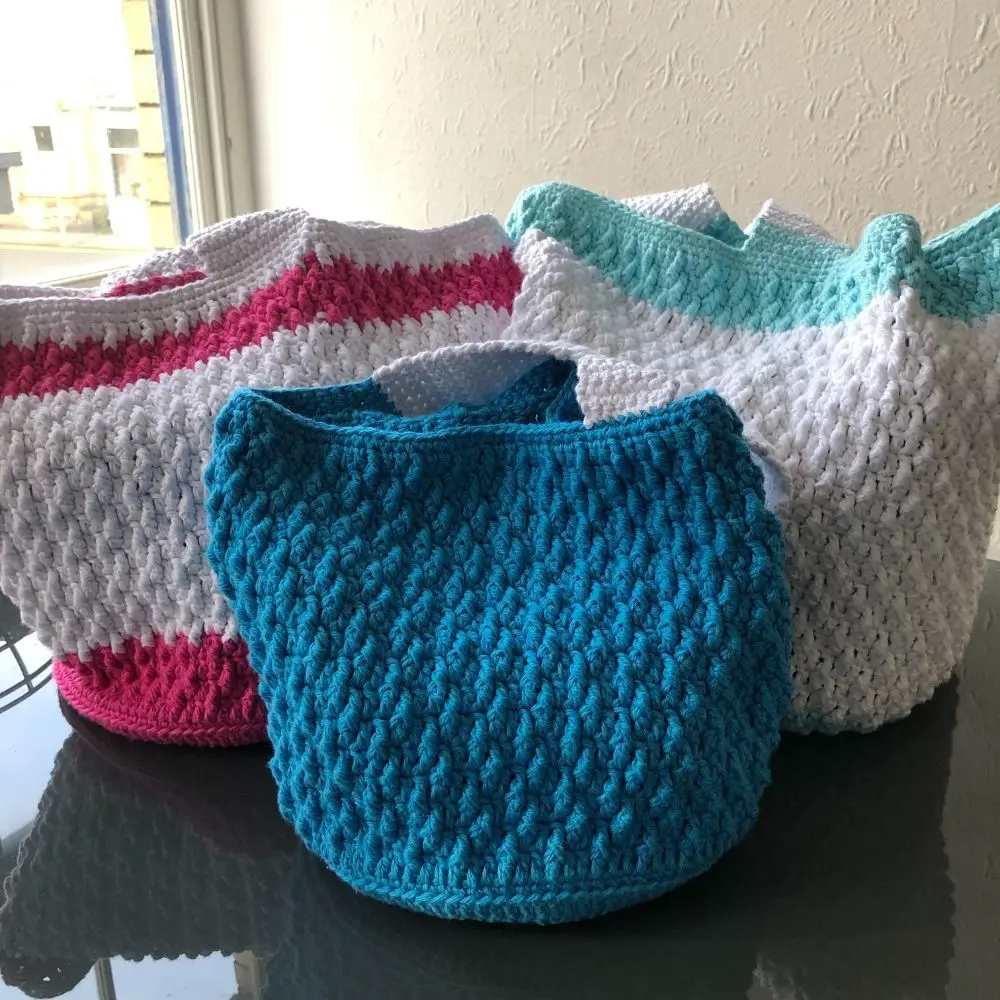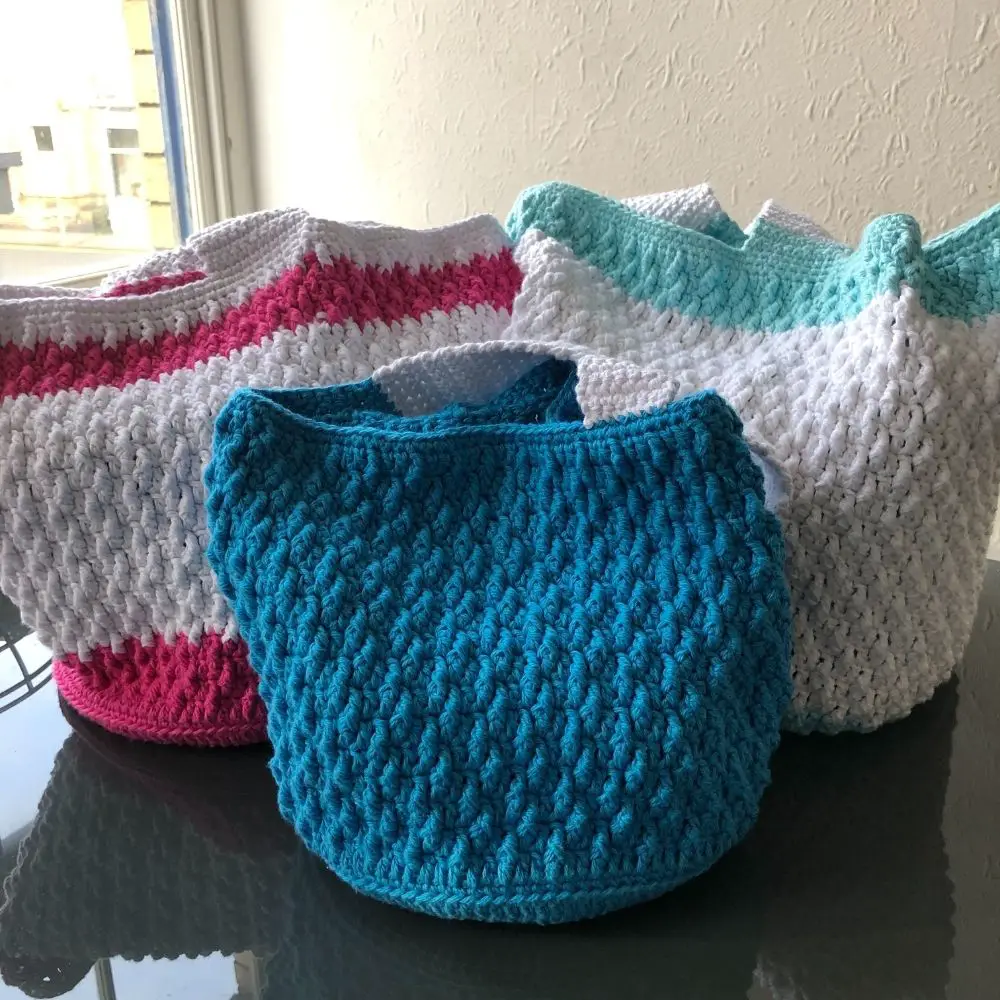 The water bottle cosy/sling/cover thing is a quick free on the blog pattern that uses up scraps. I designed this to make something quick for the midget – Myles, however its great for keeping your water bottle cold AND those drips out of your handbag.

That's all for this easy crochet pattern collection for now. I have a couple of ideas and I will add them as they are released that way you can follow the progress of the collection and see how it grows easily in one place!
I hope you enjoyed the collection. Let me know in the comments which pattern is your favourite.
Get the entire Marian Bay Collection Bundle of patterns on Ravelry:
All the individual patterns are available via your favourite pattern store below:
Don't forget to pop into the Facebook Group and share your wips with us – I'd love to see your makes.
Bye for now,
Bx