Wheel of Alpaca Yarn Review
This post may contain affiliate links. This means I may earn a small commission if you make a purchase from these links, at no additional cost to yourself.
Are you looking for gradient cakes in thicker weights?  Check out this review on Wheel of Alpaca from Hobbii, the new DK weight Alpaca blend cake.  Read on to find out more about this yarn, and if it might be right for your next project.
Why Hobbii Wheel of Alpaca?
Full disclosure I have a yarn shopping hobby and I am an enabler.  I initially saw Wheels of Alpaca on a thread in the Hobbii Facebook group and had to investigate for myself.   Supposedly this was a dk cake with Alpaca in it.  Natural fibres are my favourite and it's new yarn and pretty.  So it went into my basket until I 'justified' my next yarn purchase.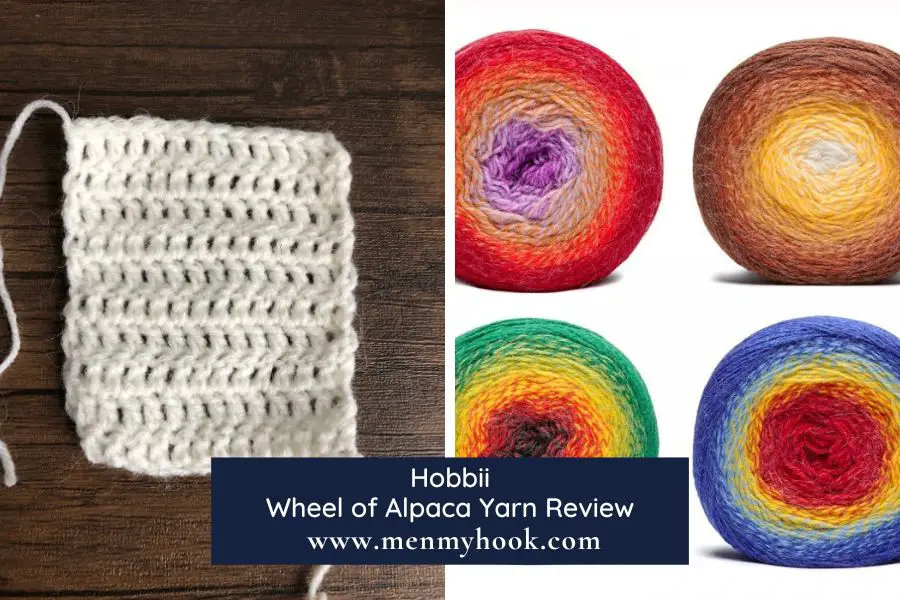 Don't judge me. Ok do, but I'm still gonna buy yarn I don't necessarily need because it's pretty/new and pretty.
At the time of writing I am working on my book It's a Wrap and am looking for new yarns to try and include so it's a perfect excuse to showcase something new and review at the same time.  
Wheel of Alpaca – the info bits  
Wheel of Alpaca comes from Hobbii and is part of their house line.  It is 250g, 80% Acrylic 20% Alpaca blend dk or 3 weight yarn cake.  It comes in 15 shades which have some resemblance to shades of fairly popular Twister cakes and is £29 per cake.
First – this is listed as a 4ply cake.  I don't have a wraps per inch thingy and I know that we classify yarn in different ways around the world but this is definitely not a 2 or fingering weight yarn.   I am sure that here is means 4 threads, but this a 3 or DK weight cake defo.
Huge. this thing is almost as big as my head – no exaggeration and very squishy straight out of the bag.  It feels soft to touch and you can see the thin strands of Alpaca creating a halo but it doesn't look too crazy and may mean there is a bit of a mottled effect when the colours work out.  I'm excited to give it a try.
When I purchased my Wheels of Alpaca I got it in the introductory sale offer and so got two.  It's currently priced at £29 and honestly I think it's the right place.  The 100% Cotton Sultan cakes are £27, natural fibres cost more and although there is only a 20% Alpaca content from speaking to the farmer near me this is an expensive fibre to produce.  Would I like more alpaca – definitely but I'm happy here as I think this balance probably just keeps it in the affordable range.  It doesn't currently have a multi-buy offer that I can see.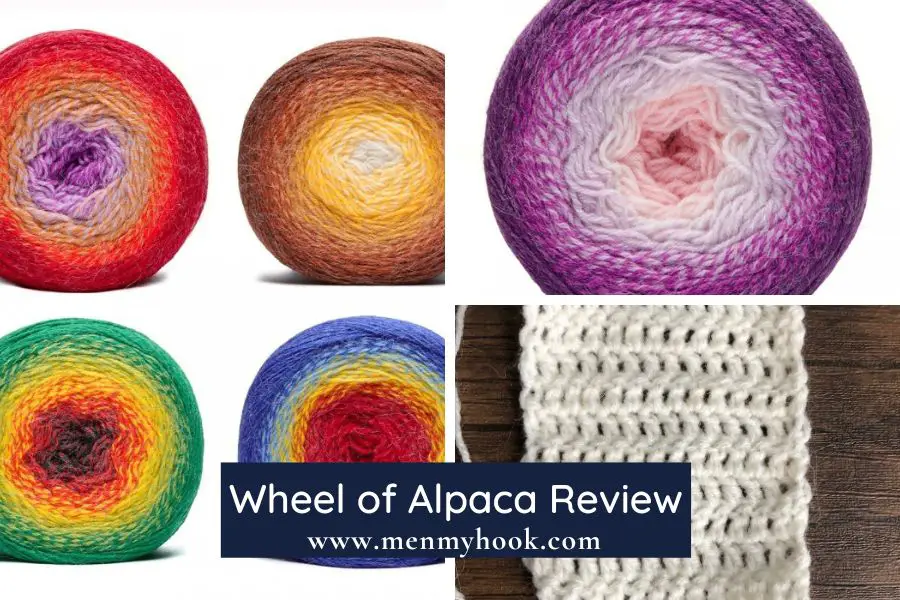 What's it like to work with?
Nice.  Very soft, it doesn't itch and is coming off the hook really nicely.  I want to say its nicer but I possibly use the second cake I purchased to be sure.  I'm not using my usual hook for my main project, but when I worked up a quick swatch for the stitch definition I liked it even more.
This yarn can be frogged with patience I guess, so I guess I am going to say it doesn't frog well!  I used the recommended 4.5m hook to make my Patience shawl for this review and it's the right size for the closer texture but I really want to use a 5mm with this yarn it just did not look right when I tried it for this project.  
How do I know that Wheel of Alpaca does not frog well?  When I initially made my Patience I wasn't happy with a few rows and when I tried to frog it back, the first few stitches came out no problem, on the more textured area it broke the yarn.  I am fairly sure this is because of the fibres and the nature of the stitches I chose, but that also because of the Alpaca this will always be a little more tricky to frog if you need to.  Count twice, stitch once I think.
Restarted my project as not a lot of yarn lost in the scheme of things and heading into the final colour change I kicked the cake and it collapsed. 2hrs of trying to frog it and ending up with little hairy knots that looked like they belonged in a hairbrush and I decided to cut and rescue what I could to finish the design – I do NOT cut and re-join yarn ever.
Otherwise, it works great. If you do get stuck and have to frog this yarn some of the tips on how to work with gradient cakes will definitely help.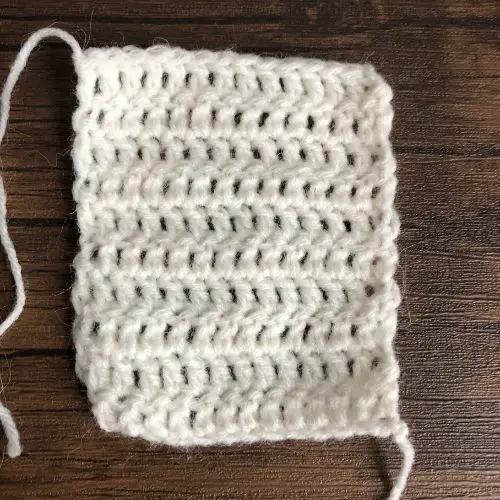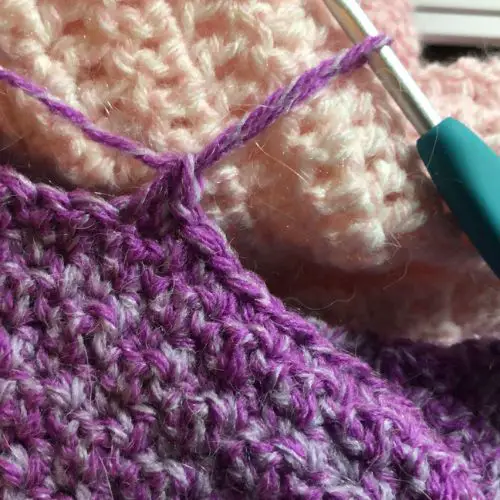 Wheel of Alpaca – Yay or Nay?
Erm YAY.  It feels warm in my lap and I am yet to wash it but even half way through Patience I knew I wanted to make something else with it.  I liked working with it and am excited to make shawls and garments with this yarn that are for warmer weather.  I am a small human so 2 cakes will make so many things for me – oversized wrap, cocoon cardigan, sweater or shrug, or even a very luxurious baby/lap blanket.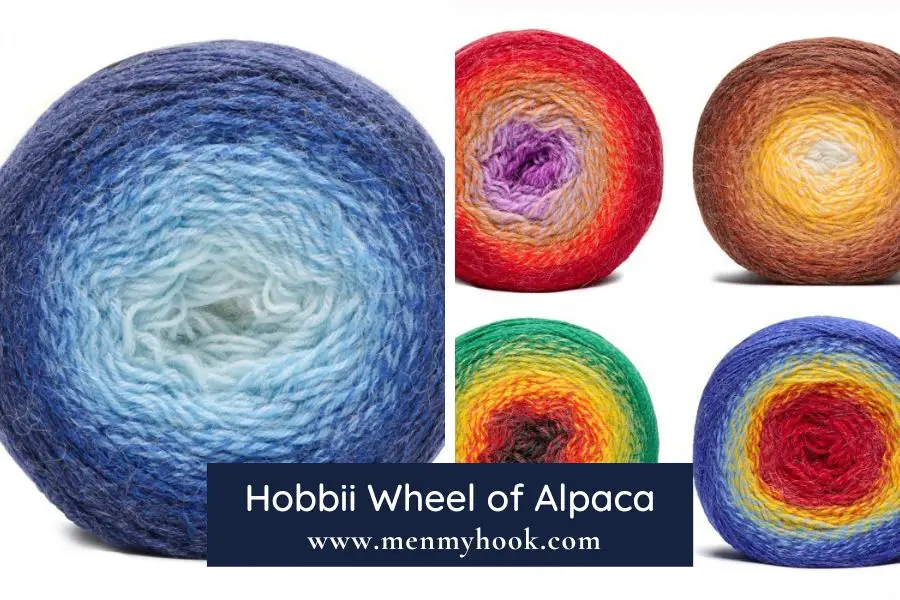 Projects you could try with Wheel of Alpaca
If you haven't already, check out Patience , a free triangle shawl crochet pattern, which I designed with this yarn.
One skein projects – Shanae or Cloverleaf
Garments – Nain Sweater 
Homewares – with multiple cakes and a little colour control the Marian Bay Throw
I hope you enjoyed the post and look forward to seeing your projects made with Wheels of Alpaca yarn!
Pop into the Facebook Group and let me know what you think if you get some, or have used it previously.  Or just to suggest another yarn I might try and fall in love with! 
Bye for now,
B x